How to install the Company page?
On your sidebar, go to Marketplace → Apps
Select Company Page 
Click on Install App 
---
How to customize your Company Page?
On your sidebar, head to Settings 
Under General, select Company page
In the Customize section, click on Customize company page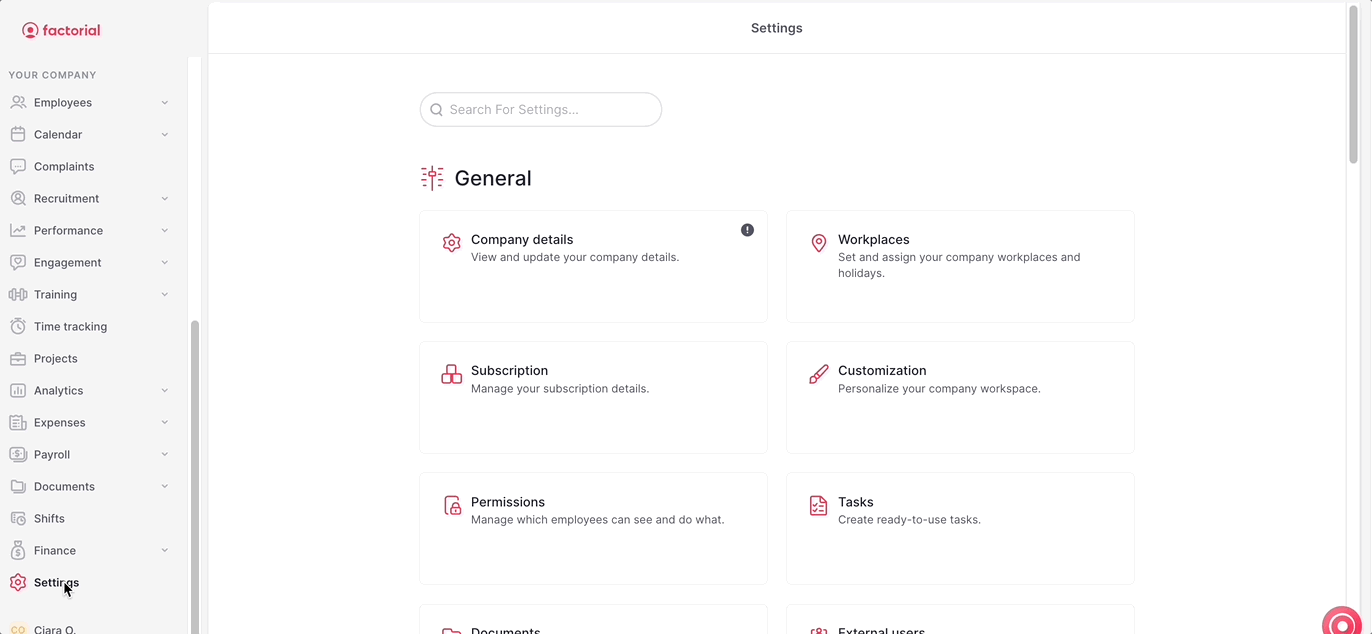 ---
Content 
Your company page is a crucial component of your company's online presence. It serves as a platform to showcase your company's culture, values, and job opportunities. In order to make the most out of this page, it is important to configure the sections that make it up.
Header: add a Title, Description, Header Image (for a better visualization, the image must be 1000x500px).
Values: share your company's philosophy, culture and core values.
Benefits: share all the benefits and perks employees will receive when working with your company.
Team: include information about your team, and how they work as a whole.
Jobs: share your job openings and opportunities.
Offices: share some information about the different work spaces of your company.
Privacy policy
Legal notice

---
Appearance
Adding a branded design to your company's webpage can have many benefits. Not only does it make the webpage more visually appealing, but it can also help to convey your company's personality and values. 
Color 
Header Font 
Body Font 
Browser Logo 
Company Logo 
Footer
Embed iframe
Display your job openings directly on your own site easily. Copy the code below and insert it in your website.