Learn how to create announcements through the omni button and dashboard with this short article.
How can I Create an Announcement?
---
Through the Omni Button
Press the Omni Button
Select Create a Post
Opt for Announcement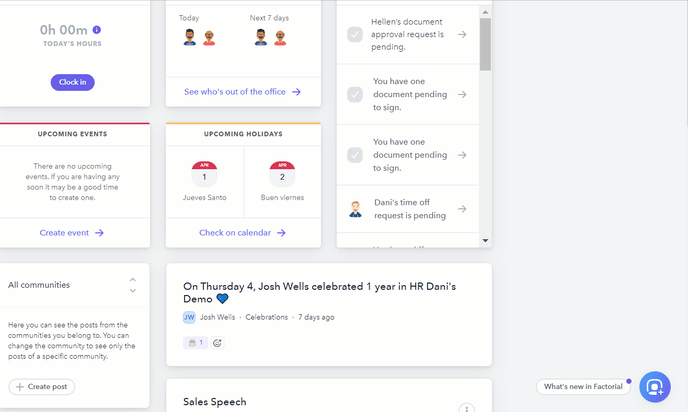 Once this step is done 👆, click on Continue
---
Through the Dashboard
Head to the section of All Comunities
Press on Create A Post
Select the Community
Select the Post Type: Announcement
Fill out all fields
Click on Continue
When publishing the event it will be visible in the company calendar and the dashboard of each employee. It´s also up to you to:
Send email notification
Allow comments and reactions
Administrators will be able to see who has viewed the event.
Employees and other profiles will be able to see how many people have seen the event.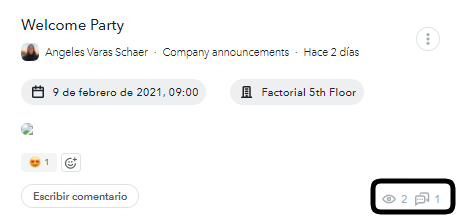 ---